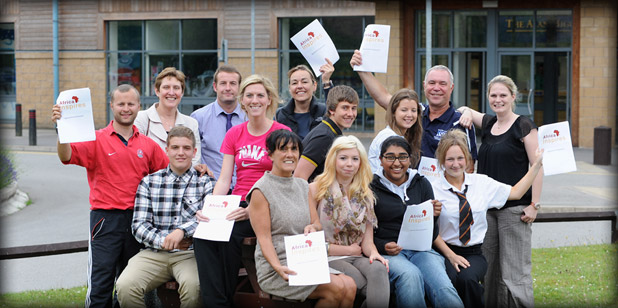 The Africa Inspires ambassadors and teachers.
An Olympics-inspired project is to boost sports participation in African schools at the same time as bringing clean drinking water to hundreds of children.

Africa Inspires aims to establish the provision of sport and PE in schools in the Ugandan capital, Kampala and supply sustainable means of providing its pupils with clean drinking water.

The project links five secondary schools from Coventry, in the West Midlands - Caludon Castle, Lyng Hall, Stoke Park, Foxford and Westwood School, as well as five feeder primary schools Wyken Croft, Stoke Heath, Stoke, Grangehurst and Cannon Park - with five schools in Kampala – Nateete, Mutundwe, Kiddawalime, Bright Future and Family Primary.

There has also been localised support for the project through the development of partnerships between rotary clubs in both Coventry and Kampala.

In July – one year before the launch of the 2012 Olympics – teachers and students from each of the Coventry schools will fly out to Kampala to join their Ugandan partners in their own Olympic tournament.

The Coventry Sports Foundation-led project will see four days of coaching lead up to a one-day Olympic event at Makerere University, bringing pupils from all the schools together.

Then, over the 12-month lead up to the Games, a series of workshops are planned, with PE teachers travelling from Coventry to Kampala to give sports coaching to teachers there.

At the same time, the Coventry schools are coming up with creative and entrepreneurial ideas to each raise funding for a water harvesting system in their twinned school.
Organisers aim to continue the twinning between Coventry and Kampala long after the 2012 Olympics are over.